The EDIH-EBE service Test Before Invest enables access to digital transformation expertise, data and testing/experimentation facilities. On offer, within the physical, digital and living labs, are activities such as proof of concept, pre-engineering, assessments, short-term pilots, in order to demonstrate added value and show potential for new products, methods, technologies, with enhanced digital content, and their possible effects so that companies and public sector organizations can make informed decisions towards future investments. 
Expert panels can be organized as a first step. Experts from the EDIH-EBE sit together with experts from the company or public sector organization to discuss and shape ideas and application possibilities in detail. This is also possible with multiple parties, with different actors from a value chain, with end users, …. For SMEs, this service is 100% subsidized.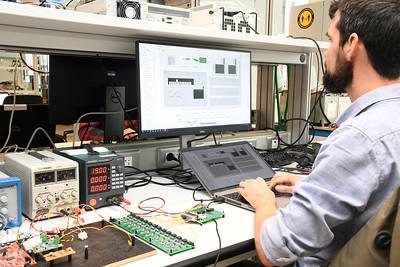 Companies or organizations from the public sector that wish to use the MyCSN data platform for data management and related services can also discuss and elaborate this in various settings with experts from the EDIH-EBE and MyCSN.
In addition, assessment of Digital Maturity Level is conducted via concise survey, and opportunity to 'Meet the expert' is offered to discuss problems and challenges through organizing webinar/technical/business exchanges, and identify added value of the testing intervention.