In living labs, you can test close to market products and services – including digital applications – in a real-life setting. Several test facilities allow for experimenting with real user needs, user behaviour and effectiveness of several user interactions. Participants have full access to a unique infrastructure, along with expertise in artificial intelligence, cryptography and integrated data security.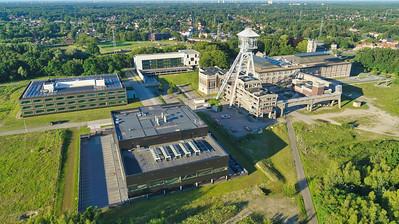 Support is provided through:
"HomeLab – ID Lab", part of UGent, is both a lab and a real house with two floors where IoT services in different fields (energy, comfort, health, safety, entertainment, etc.) can be tested and validated in a realistic environment and using real end users, in which all relevant context information is captured. Companies are supported in testing and validating energy applications such as monitoring services, smart control of building systems (e.g. HVAC, sunprotection, windows), demand response services for buildings, etc.  
"Open Thor" Living Lab, supported by EnergyVille in Genk, is currently under development and provides a test environment in a real-life setting for close to market technologies and services within the energy transition. Unique is the first approved 'environment with few regulations' regarding energy innovation in Flanders and the involvement of a residential area. Open Thor Living Lab offers state of the art energy, monitoring and data infrastructure for companies that are interested in plugging in their technologies and services.
"Thoreaq", part of Open Thor Living Lab from 2024. A part of the THOREAQ test infrastructure consists of identical twins: two full scale homes, oriented and shaded in the same way, with the ability to exchange technical devices and building shells and… last but not least, provided with virtual residents! It is the perfect location for developing, testing and validating smart building algorithms.
Within EnergyVille, we can test new module technologies on our two sound barriers. We have the opportunity to integrate mono-facial and bi-facial modules. In this way, we can measure in detail mission profiles and validate our simulation models for products.
Analysis of the security of digital systems in the energy and IoT field, by KU Leuven-imec-COSIC (Computer Security and Industrial Cryptography). This living lab offers wide expertise in cryptography and embedded security. Companies are supported by analyses of the security of digital systems in the energy and IoT field, e.g. smart energy meters, building automation systems, etc. 
Interested companies can visit the laboratories/infrastructure and discuss their specific problems and challenges with a panel of experts to identify the added value of the tests.