This service offers support to access financing or investment opportunities for digital transformation. A dedicated 'Counter' on access to finance will be available. This Counter orients companies, after an exploratory intake interview ('quick-scan'), to the most suitable funding, financing or investment opportunities for their specific digital transformation. Special attention is paid to the suitability of funding.
Further support will be provided with: 
Connecting start-ups with access to wide network of companies and business parks, matchmaking companies and investors, and referrals to wide variety of investors, incubators and financing options.
Group coaching for increasing quality in attracting investment and financing, to increase skills and success in attracting investors, e.g. focus on how to "pitching to private-investors", and "high-quality submissions for public-funding".
Individual coaching. This can be, for instance, in the form of supporting EDIH-EBE customers who have used the 'Test Before Invest' service and need support to find investment for their digital transformation.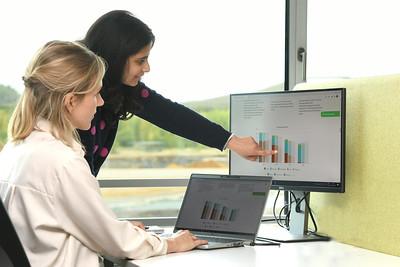 Do you have a specific idea for a digital transformation within your company? Please send an e-mail to one of the following partners to plan a quick-scan and find your way to the most suitable financial support: